Recent Trends in Scanning Electron Microscopy
27 September 2017: 09.30 - 12.30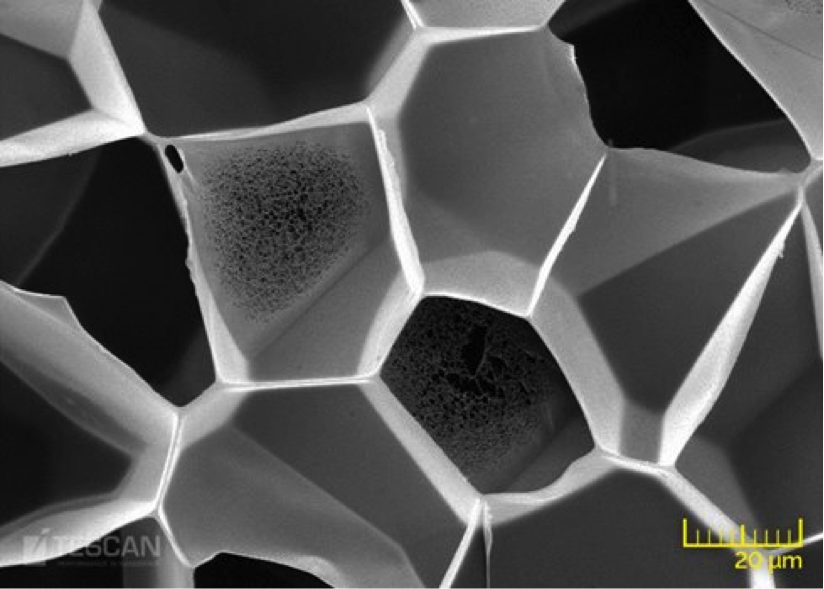 ABSTRACT
TESCAN is one of the global suppliers of scientific instruments. The company is building its reputation in the field of designing and manufacturing scanning electron microscopes and system solutions for different applications.
In the workshop, we will introduce TESCAN products and explain the key technologies that are behind the stunning success of TESCAN electron microscopes and focus ion beam systems and the rapid growth of the company. We will also present our Dual Beam technology: Types and unique solutions in FIB-SEMs; large and small TEM lamella preparation and 3D EDX and EBSD analysis; progress in applications with TESCAN integrated compact TOF-SIMS analyzer.
---
PROGRAMME
09.30
Welcome
09.35
Introduction of TESCAN and Product Line
Massimo DEL MARRO, Sales Director and Vice President of Assing S.p.A, TESCAN representative in Italy


10.30
Coffee Break
11.00
Overview of Applications with TESCAN FIB-SEMs in Material, Semiconductors and Life Sciences
Petr KLÍMEK, Application Scientist at TESCAN ORSAY HOLDING, a.s.


12.00
Discussion
12.30
Conclusion and Light Lunch
---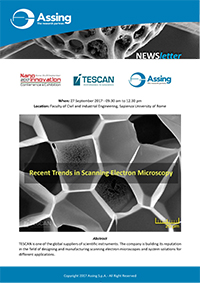 ---
SPEAKERS INFORMATION:
Dr Massimo Del Marro He is graduated in Biology at La Sapienza University, Rome, in 1978.
He has been working with Assing since 1980, where he currently holds the position of Sales Director.
He held workshops and seminars on electron microscopy in the Italian Universities and published several scientific papers.
Petr Klímek, Ph.D.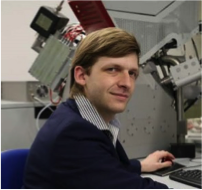 Working Experience:
Sep 2016 – current position [Sep 2017]: TESCAN ORSAY HOLDING, a.s Application Specialist, Material science Brno, Czech Republic
Oct 2015 – Jun 2016 Oregon State University Visiting Scientist, Material science Corvallis, Oregon
Jul 2013 – Oct 2015 Mendel University in Brno Junior Scientist, Material science Brno, Czech Republic

Education:
Jul 2013 – [Sep 2016] Mendel University in Brno Doctoral´s degree, Material science Brno, Czech Republic
Jun 2011 – Jul 2013 Mendel University in Brno Master´s degree, Wood engineering Brno, Czech Republic
Aug 2010 – Feb 2011 Kaunas University of Technology Agreement, Wood engineering Kaunas, Lithuania
Sep 2008 – Jun 2011 Mendel University in Brno Bachelor's degree, Wood technology Brno, Czech Republic