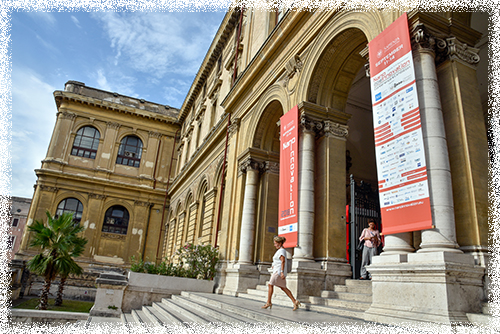 The 3rd edition of NanoInnovation, the reference event in Italy for the world of nanotechnology and its application, is now over with encouraging results.
More than 1,200 researchers and professionals attended the event, entering in contact with leading exhibiting companies and research teams. Significant affluence has been recorded in the over 80 symposia, joint events, workshops, key note and special sessions which took place.
The organizers, AIRI and NanoItaly Association, want to express their warm thanks to all the participants who made NanoInnovation 2018 a successful event.


See you next year!!!

The Organizing Committee of NanoInnovation 2018
Marco ROSSI (chair),Sapienza University of Rome & NanoItaly Association
Giuseppe GIGLI, University of Salento, CNR-Nanotec & NanoItaly Association
Fabrizio PIRRI, Polytechnic of Turin, IIT & NanoItaly Association
Andrea PORCARI, AIRI
Pasquale SANFILIPPO, STMicroelectronics & AIRI
Isella VICINI, Warrant Group & AIRI