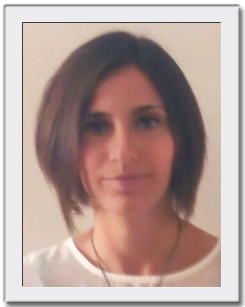 Elena PIACENZA
University of Calgary - Canada

 2016: First year as PhD student in Biophysical chemistry in the Biological Sciences Department at the University of Calgary, Canada. I also attended the Alberta Nano Symposium of Research (ANRS 2016) at the University of Alberta (Edmonton), in which I was chosen for an oral presentation.
2013-2015: Master Degree (110 cum lode/100) in Sciences and Technologies of Bionanomaterials at the Ca'Foscari University (Venice) and University of Verona. In 2015 I won the "Manager anch'io" award for one of the 4 best Master thesis of the year.
2011-2013: Bachelor Degree (110/100) in Biotechnology at the University of Verona.

Back to  23 September - Morning