This photographic exhibit wants to describe, in an artistic way, the matter world based on nanometric scale and the interactions that nanoparticles could have with living systems.
Thanks to powerful and polished microscopy techniques, we can see minuscule structures in the order of few nanometers, which are in close contact with cells, travelling inside them and inside the organisms, sometimes with total freedom of movement, sometimes strictly directed. The possibility of examine nanoparticles is a fascinating experience and it could be helpful to improve our awareness about matter and life's mechanisms, and also about risks that humans and environment could run, due to indiscriminate nanotechnology usage.
Sometimes, watching the sub-microscopic great beauty that our eyes can see, could be enchanting.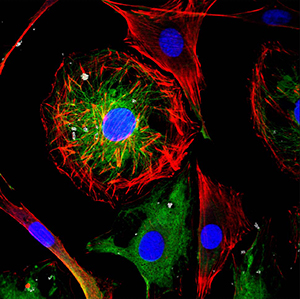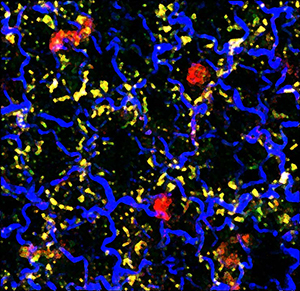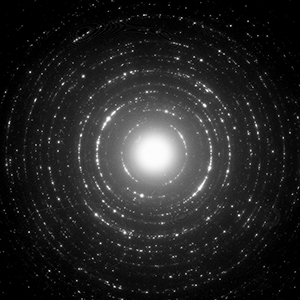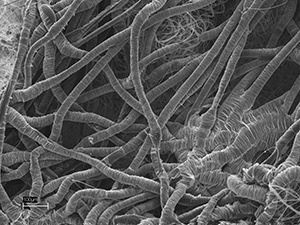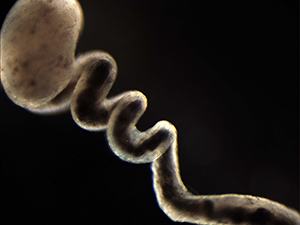 Una iniziativa di
MARINA CAMATINI, PARIDE MANTECCA
Centro di Ricerca POLARIS, DISAT, Università degli Studi di Milano-Bicocca

NADIA SANTO, UMBERTO FASCIO
CIMA, Università degli Studi di Milano

RENATO BACCHETTA
Dipartimento di Bioscienze, Università degli Studi di Milano

Mostra a cura di
LAURA CAPASSO, MAURIZIO GUALTIERI
Centro di Ricerca POLARIS, Università degli Studi di Milano-Bicocca

Fotografie di
RENATO BACCHETTA, LORENZO CALABRI, GIANCARLO CAPITANI,
GIUSEPPE CHIRICO, MADDALENA COLLINI, LAURA D'ALFONSO,
CRISTIANO DE BENEDETTO, UMBERTO FASCIO, LEONARDO FORMARO,
STEFANO FREDDI, PARIDE MANTECCA, LEONARDO RETTIGHIERI,
BENEDETTA SACCHI, NADIA SANTO, LAURA SIRONI, PIERO SOZZANI.

Evento organizzato da