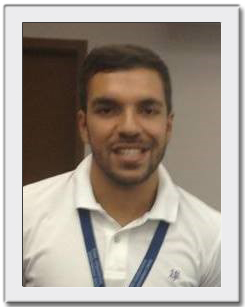 Sergio Orazio BATTIATO
NEST-CNR and Scuola Normale Superiore, Pisa


I took my Master's Degree in Materials Chemistry at University of Catania on Jule 2011. I received my PhD in Science and Technology of Materials at University of Catania on February 2016. The goal of my PhD research activity was to explore new classes of fluoride-based materials in form of thin films synthesized by MOCVD (Metal Organic Chemical Vapor Deposition), having many applications of great technological interest.
Currently, i'm working as post-doc at NEST (National Enterprise for NanoScience and NanoTechnology) laboratory in Pisa. My main research interest concerns the Chemical Beam Epitaxy (CBE) growth and characterization of semiconductor III-V nanowires, having great potential in electronic and optoelectronic devices.
During my PhD, I was co-tutor of 8 undergraduate students, I presented the results of my research in several national and international congresses, and I produced 3 articles already published, 1 submitted, 2 to be submitted and 2 manuscripts in preparation.

Back to  23 September - Morning