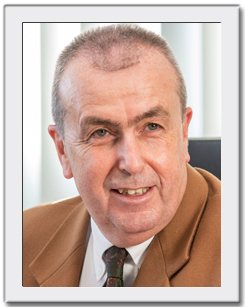 Fulvio Uggeri
Direttore R&S, Bracco Imaging
Mr. Uggeri, graduated in Chemistry and Pharmaceutical Technologies at University of Pavia (Italy) in 1977, has begun his activity in BlasinaChim, a small enterprise producing fine chemicals.
Later, as post-doc fellow at the University of Chicago, he improved his knowledge in chemical reactivity studying cage molecule chemistry and therefore came back to Italy, as researcher to Zambon Chimica.
From then, he began his activity in Bracco Group, on covering the role of Researcher, as well as Head of Global Research & Development, Global Business Unit Imaging.
Today his responsibility is grown leading the new function named "Global Innovation & Technical Operations".
Mr.Uggeri's scientific activity is related to numerous seminars and he is author of 90 articles published on the most important scientific magazines. Furthermore he is inventor in 61 International Patent Applications and his scientific work received several Italian and European grants .
Moreover, he deals relationships with the Institutions, both at national and international level.
In 2005, Mr. Uggeri was given the Sapio Award for the research and the industrial innovation and "Stella al Merito del Lavoro 2011".

Back to Round Tables