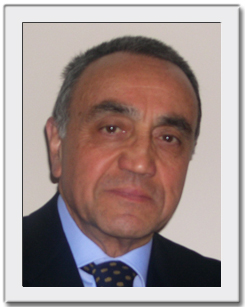 Elvio Mantovani
Associazione Italiana per la Ricerca Industriale
 Elvio Mantovani is the Scientific Director of AIRI/Nanotec IT (Italian Centre for Nanotechnology), a structure created by AIRI (Italian Association for Industrial Research) to be a focal point in Italy for nanotechnology and the other Key Enabling Technologies (KETs) and their applications. The aim is to strengthen the cooperation between public research and industry, promote technology transfer, inform decision makers.  
Elvio Mantovani, has a Doctor degree in Chemistry from the University of Rome La Sapienza and a long experience in R&D and technology-based innovation. Before joining AIRI he has worked in both academia and industry. In academia, as researcher and Lecturer, at the Universities of Rome, Perugia and York (Toronto, Canada). In industry, at Ciba-Geigy, now Novartis (Basel, Switzerland) and ENI (Rome, Italy), at first, as Senior Scientist and then with senior managerial positions for R&D strategies and planning.  
His present interests cover research and innovation, technology management, with a particular attention to responsible innovation, international cooperation. In his capacity, he has been/is involved, often as coordinator, in EU co-operative projects (from FP7 to Horizon 2020) addressing relevant issues related to the development of nanotechnologies and the other key enabling technologies. He is member of the Royal Society of Chemistry (MRSC), UK, author or co-author of more than 20 scientific papers and 2 patents. 

Back to Round Tables