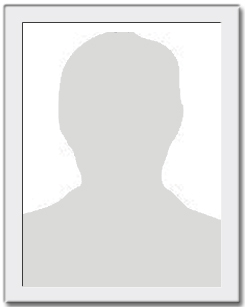 Luigi Aurisicchio
CEO, Takis Biotech srl
 Luigi Aurisicchio is currently Founder, Chief Executive and Scientific Officer of Takis Srl, a spin-off company from Merck Research Laboratories operating in the Castel Romano Scientific Park, Rome (www.takisbiotech.it).
As a fellow at Stazione Zoologica "Anton Dohrn" in Naples he characterized molecular events in thyroid development and tumorigenesis. In 1997, he joined IRBM/Merck focusing on the development of gene therapy approaches for the cure of viral hepatitis. Such activities will lead to the characterization of a variety of gene delivery methods that include recombinant Adenovirus vectors (Ad) and DNA electroporation (DNA-EP). These efforts will serve as basis for the Cancer vaccine project leveraging on the experience gained in gene delivery systems for cancer immunotherapy applications. Subsequently, he contributed to the approval and development of Cancer Vaccine program in Merck, being Research Group Leader from 2004 to 2009 and leading from conception to the bedside 5 candidates for clinical development. As member of EDT (Early Development Team) and Biomarker Team, he designed a strategic plan for development of cancer vaccines efforts and participated in the production of documents (such as INDs and CIBs) requested by the regulatory Agencies (FDA, EMA) to start phase I clinical studies in collaboration with Safety, Marketing and Manufacturing Departments. Following closure of IRBM as Merck Research Center, he was the responsible for taking care of biological reagents and for managing biology risks during IRBM transition phase to a Contract Research Organization.
From 2010 to 2014 he was Senior Scientist at Biogem, leading a cancer immunotherapy project. At the end of 2009 he founded Takis Biotech. He currently leads a group of 18 scientists/technicians and coordinates research and regulatory activities aiming to the generation of Therapeutic Cancer Vaccines for Human and Veterinary Health, Generation of Therapeutic Antibodies, identification of novel Tumor Associated Antigens and early biomarkers, Immunomonitoring, Tumor tissue banking and novel vaccine and antibody delivery systems.
Dr. Aurisicchio has trained several PhD students from Italian Universities (Rome, Perugia, Pisa) as well as Summer Students from other Institutions (Univ. Sheffield, San Diego, Georgia).
His research interests include the discovery, characterization and engineering of novel tumor associated antigens for cancer vaccines, but also intratumoral delivery of siRNAs and development of Oncology pre-clinical models. He has published >70 papers in peer reviewed International Journals, one book chapter and is author of 8 patents.

Back to Round Tables