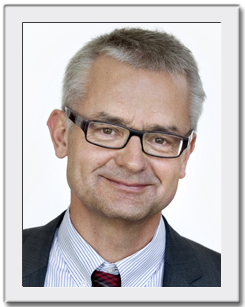 Michael PERSSON
Akzo Nobel NV
Michael Persson received his M.Sc. in Chemical Engineering from Chalmers University of Technology, Gothenburg, Sweden in 1980. 1980 he joined the Swedish Ceramic Institute, Gothenburg, focusing on colloidal processing of advanced and traditional ceramics.  He holds a Ph.D. degree (1994) in Ceramic Chemistry, Department for Inorganic Chemistry, Chalmers University of Technology, and has an MBA degree (1994) from School of Economics and Commercial Law, University of Gothenburg.
Michael joined AkzoNobel Pulp and Performance Chemicals (i.e. former Eka Chemicals) 1989 and have had several manager positions within the RD&I organization. He is since 2012 acting as Innovation manager at AkzoNobel PPC and adjunct professor in silica chemistry at Department for Chemistry and Chemical Engineering, Chalmers University of Technology. In 2015 he became a member of the Royal Swedish Academy of Engineering Sciences (IVA), the Chemical Engineering section.
The focus areas have been material and product development based on submicron and/or nanoparticles often in close co-operation with institutes and universities.
Back to Key Notes List
Back to 21 September - Afternoon