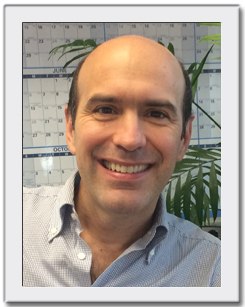 Filippo MANCIA
Columbia University, USA
Dr. Mancia investigates the structure and function of integral membrane proteins by combining x-ray crystallography and single particle cryoelectron microscopy (cryo-EM) for structure determination, with biochemical techniques and cellular assays to study function. His main research focus is on membrane protein and lipid interactions, both in terms of enzymes, which process lipid substrates, and of transporters, which mediate cellular uptake of lipidic substrates. Targets are chosen with special attention to potential drug targets in pathogens or to key functions in human pathologies.
Dr. Mancia, obtained a degree in Chemistry in Pavia, and a doctorate in Biology at the University of Cambridge working in the Medical Research Council Laboratory of Molecular Biology under the supervision of Dr. Philip R. Evans, Fellow of the Royal Society. He carried out his post-doctoral training in the laboratories of Prof. Wayne Hendrickson and Prof Richard Axel, Nobel Laureate in Medicine and Physiology, in the Department of Biochemistry at Columbia University. Since 2009 he has been an Assistant Professor in the Department of Physiology at Columbia University, running his own independent research group, funded primarily by the National Institute of Health (NIH). He is also a member of the Executive Committee Center on Membrane Protein Production and Analysis (COMPPÅ), an NIH-funded center of worldwide reputation, dedicated to membrane protein research.
He is also on the Board of Trustees of the Italian Scientists and Scholars in North American Foundation (ISSNAF), a non for profit organization who's mission is to promote Italian scientists and scholars in North America, contribute to science in Italy, and organize bilateral exchanges between Italy and the US or Canada.